Bishop Steven's blog June 21st 2021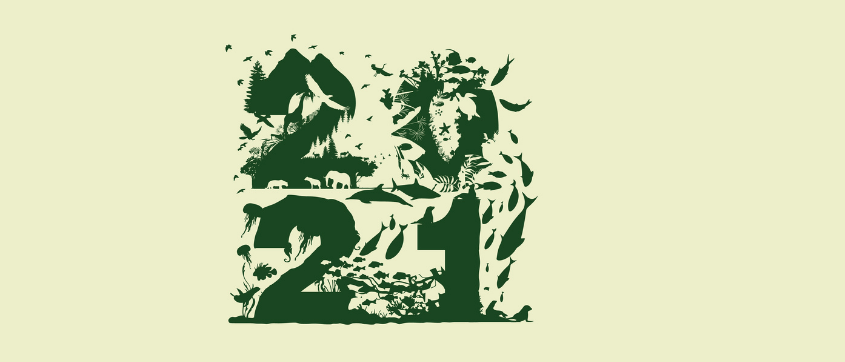 Last weekend a small group of young people set off from the G7 meeting in Cornwall to walk 750 miles in pilgrimage to Glasgow, arriving in time for the UN Climate Summit, COP 26 in November. These are some of their inspiring voices.
As many have said, 2021 is a key year globally for the climate and for biodiversity, with not one but two vital international conferences: COP 15 on biodiversity will be held in China from 11-15 October. COP 26 on climate change will be held in Glasgow, jointly chaired by the UK government from 1-12 November. I want this morning to explore the links between these two themes of climate change and biodiversity and the links with our own mission as a diocese.
It is no exaggeration to say that the entire future of life on the earth may be determined by what is agreed or not agreed in these four weeks in the autumn. If the nations of the earth are unable to find the collective will to arrest global warming and combat biodiversity loss then the consequences for the entire earth and for future generations will be beyond severe.
We are all familiar, I hope, with the fifth mark of mission and the Anglican Communion's calling to strive to safeguard the integrity of creation, and sustain and renew the life of the earth. Please note that the fifth mark is not concerned only with preventing harm but renewal and repair: to leave the earth in a better place than we received it.
We are becoming more familiar as Church and society to the present reality and future threat of climate change: the subject of COP 26. We have committed as a diocese to reach net zero by 2035 because of the climate emergency: this will be a costly and demanding but necessary path of leadership.
We are aware of some of the effects of climate change in the present and the likely effects in the future: extreme weather; melting polar ice caps; soil erosion; migration; rising sea levels. All of the measures we are taking to limit greenhouse gas emissions are concerned with a simple, understandable, measurable target of net zero.
But we are less familiar (I am less familiar) with the second environmental crisis to be addressed by COP 15: the loss of biodiversity across the earth.
Biodiversity is declining faster than at any time in human history. Current extinction rates of species are 100 to 1,000 times higher than the baseline rate in the previous millenia. These declines undermine nature's productivity, resilience and adaptability. According to the Dasgupta Review, published in February this year, on the economics of biodiversity, I quote: "The devastating effects of COVID-19 and other emerging infectious diseases – of which land use change and species exploitation are major drivers – could prove to be just the tip of the iceberg if we continue on our current path"
There is a straight line from the loss of biodiversity to the global pandemic. Coincidentally, there is an excellent interview with Professor Dasgupta in the Church Times
According to one calculation, we are currently using the resources of 1.6 planet earths every year to sustain human life on earth. The consequence is devastating for the natural world and registers in species loss, oceans choked with refuse, changing land use, migration and the greater and greater predominance of one species on earth. According to Sir David Attenborough, in his preface to that review, "96% of mammals on earth are now human beings together with their livestock: only 4% is everything else from elephants to badgers to moose to monkeys. And 70% of birds alive at the moment are poultry – mostly chickens for us to eat". If we continue on this path, Sir David says, "there is a real risk that the whole ecosystem will collapse" .
I was appointed last month to a new House of Lords Select Committee on the Environment and Climate Change. The Committee of 13 peers held its first double evidence session on Tuesday [15 June]. You can watch the session online if you'd like to.
For the first hour we interviewed Lord Goldsmith, Minister of State for the Pacific and the Environment with his key officials on preparations for COP15. Lord Goldsmith is excellent on these matters: passionate, committed, well informed, determined to exercise leadership.
Then for the second hour we were able to cross examine three global experts on biodiversity on why the world is failing to address these questions. This was a session which will keep me awake at night for some time to come. There is a massive distance to travel in many different areas of global policy. COP15 aims to set a global strategy for the next 30 years on biodiversity. And we need to be aware.
Why should we care?
I don't have time to list the reasons but they are summarised neatly in that fifth mark of mission: to strive to safeguard the integrity of creation, and sustain and renew the life of the earth. That word strive seems highly appropriate.
I have revisited this week one of my favourite passages in the Old Testament: Ezekiel's vision of the river of life which was one of the key passages at the heart of our clergy conference four years ago. Ezekiel 47 celebrates what we now call biodiversity in rich and deep ways. The stream flowing from the temple brings life to the desert and even to the Dead Sea; the only place on the entire surface of the earth where nothing lives. There are a great many trees of different kinds. Their fruit will be for food and their leaves for healing. Every living creature which swarms will live. There will be many fish of a great many kinds;. This is a vision of life returning to creation, of the teeming natural world.
But our contemporary world is reversing Ezekiel's vision. Overconsumption is choking the life from the planet. The deserts are growing. The seas are dying. What will God's people do in such a time?
Here is what I imagine the prophet Ezekiel might say to the world now in this year of COP15 and COP26.
'Two thousand five hundred and seventy years after the vision of the river of life, the man brought me back to the banks of the river, to the place where the living creatures swarmed, where there were many kinds of fish, where the stagnant seas became fresh, where the deserts bloomed and where the trees bore fruit and their leaves brought healing.
'He said to me: Mortal have you seen this once beautiful world? Look at the earth and the sky and the sea. Mortal have you seen this?
'I looked at the earth. I saw the species dying for ever. I saw the rainforests decreasing by the day. I saw habitats destroyed. Mortal have you seen this?
'I looked at the sea. I saw oceans choked with plastic and slime. I saw fishing stocks depleted. I saw polar ice caps melting. Mortal have you seen this?
'I looked at the sky. I saw the clean air filled with gas and smoke, forming a blanket to choke the earth. I saw extreme weather, flood and storm. I saw rainfall patterns shifting. Mortal have you seen this?
'The man led me a decade into the future: the icecaps were smaller; the deserts were bigger; the oceans were dirtier; the temperatures were rising.
'The man invited me to travel further but I could not. I came back to the source of the river, to the source of life, to the stream flowing from the temple. To the people of God, the sign of hope and life for the earth. Mortal have you seen this? What will you do?
The prophet Ezekiel's vocation is to balance realism with hope. That is what the Church must do in this year of COP15 and COP26. Ezekiel is commissioned to be a sentinel and watchman over Israel, to warn of the coming disaster. But Ezekiel is called also to find sources of hope and renewal in God, for creation and for God's people, in the glorious images of resurrection and the renewal of creation.
We share this prophetic calling as a Church: to be sentinels, to warn of what is coming, to be in the vanguard of change and to point the world to the source of hope and of abundant life in Jesus Christ our Lord.
Related links and sources of information
@STEVEN_CROFT
Waste and recycling
The amount of waste we recycle has increased. But we are still behind some of our European neighbours, some of whom recycle over 70% of their waste. Plenty of recyclable waste still ends up in our landfills. Think of it as a waste hierarchy:
As well as basic paper, plastic, and glass recycling, think of ways to reduce and re-use your household or church waste: 
Textile waste: many councils and charities have textile recycling collection points (https://www.recyclenow.com/what-to-do-with/clothing-textiles-0)
Household item waste: do you have things that could be repaired rather than thrown out? You could take them to a repair café, (there's one held in Eynsham fairly regularly) or even set one up yourself. Or, if they are no longer needed, think about donating them to a charity shop or advertising them on Freecycle.
Water waste: treating water is an intensive process which contributes to our carbon footprint. Take a look at Water Wise (https://waterwise.org.uk/save-water/) for their tips on how to save water.
Energy waste (see below).
Part of reducing our waste is switching to a 'circular economy' mindset; working to get the most out of resources, rather than operating with a 'use and dispose' mindset.
Caring for the environment
"Our response [to the climate crisis] must be nothing less than an 'ecological conversion' of every person and every part of society. Responding to the current emergency is the responsibility of every family, every workplace, every village, town and city, every company, and every public institution.
The earth is God's gift as well as God's creation. Human beings are far more than consumers: we are called to be just stewards of creation, to care for the poorest and the weakest. Human fulfilment lies not in escalating consumption but in meaningful rest and labour and learning to be content.
Churches and faith communities must play their part and are beginning to do so. Many dioceses, including Oxford, are placing care for the earth at the top of the agenda for the coming years, recognising the distance we still have to travel. This means measuring and restricting our own carbon emissions, commending lifestyle changes, undertaking energy audits and campaigning for wider change. It means identifying challenging but achievable targets and the practical path to reach them. We need to hear the voice of government in policy detail and not just principle."
Rt Revd Dr Steven Croft, Speech in the House of Lords, 6 February 2020
The Rt Rev Olivia Graham, the Bishop of Reading, has produced four short films about the environment and how we understand our relationship to the created world. Each film introduces an idea related to our faith and offers some questions to ponder. The films will be released during October and November. You'll find them, together with the questions to ponder, under Theology and liturgical resources section of the Oxford Diocese website.

From the Diocesan Secretary, 14th May 2020

I was struck by a photo in the Church Times suggesting that 'Church closed for the time being' is an ongoing reality for many disabled people, who make up about 22% of the UK population.

In my last role equality, diversity and inclusion was one of the areas in which I learned most. I am often struck by how quickly people's attention turns only to wheelchair-users when thinking of disability adjustments. Whilst the needs of wheelchair-users are crucially important, it ignores the fact that 92% of disabled people are not wheelchair-users. What physical adjustments to our buildings could help with the whole range of disabilities, invisible and visible? For example, do we make full use of microphones rather than 'I am sure you can all hear me without it'? How can we ensure physical space permits rather than omits? But adjustments do not have to be physical. Have we asked disabled people whether they find the culture of our church to be welcoming to ensure that we are not inadvertently excluding a significant section of society (who are already over twice as likely to be unemployed as able-bodied people)? Do we give them an identity of being disabled (or for that matter BAME) people rather than of being fellow disciples of Christ, made in his image? Is our culture of seeking to remove obstacles to anyone accessing the ministry of our churches, in lockdown and beyond?

I was so pleased that the Diocese invested in a disability adviser in Revd Katie Tupling, who is available to provide advice to churches in all this and much more. Katie also oversees and supports those who lead our Deaf Churches in Newbury, Reading, Maidenhead, Oxford and Slough. Language (British Sign Language) is visual so sight lines, proximity and lighting are all key. With coronavirus, most of us are now worshipping online, joining a community already mainly worshipping there.

Disabled and deaf people understand interdependence – that we are not called to be excellent at everything, pressured to have every gift and skill out there, but to share what we have and uplift others in what they are doing. Isn't that a great message for us all? We don't have to do everything ourselves, we can signpost to what others may be doing better.

Whilst in this period of being strangers in a foreign land of online worship, let's think of the needs of d/Deaf and disabled people now (e.g. through pieces to camera being head and shoulders so people can lip-read) and in the future (such as by following accessibility guidelines for uncluttered, easy to navigate websites, using colours that enable visually impaired people to access that key piece of information). It could be you or me next year.

​Mark Humphriss

---
A special communication from Bishop Colin on the subject of human sexuality
(for more on this see below and also in the News section)
​
10 February 2020

Our four bishops recently set clear expectations of inclusion and respect towards LGBTI+ people, their families and friends. Since then, they have continued to receive many requests for guidance and support.

A new chaplaincy, announced by the Diocese today, begins its work in the hope and expectation that LGBTI+ people, and those close to them, are no longer left feeling on the margins of the Church.

You'll find more information about the LGBTI+ Chaplaincy Service on the website at oxford.anglican.lgbt

​Bishop Colin writes:

To: All clergy and LLMs
10 February 2020

The House of Bishops Pastoral Statement:
the journey to date and my reflections on how we may go forward

Archbishop Justin and Archbishop Sentamu issued an apology at the end of January, taking responsibility for releasing a pastoral statement from the House of Bishops concerning Civil Partnerships.The pastoral statement attracted significant press interest, and it immediately became a source of considerable distress for many within and outside the Church. The statement also drew praise from some quarters for 'upholding the orthodox and historic teaching of the Church of England'.
I hope that this, necessarily long, letter goes some way to explaining what happened and my thinking on the matter. It also comes with news of two major new developments in the Diocese.
What was the purpose of the pastoral statement?
Commenting on the statement, the Revd Canon John Rees, Diocesan Registrar, explains:
"the pastoral statement was prompted by a significant change in the law brought in by the last Parliament, as one of its last acts before Dissolution. The legislation itself followed a Supreme Court decision in 2018, which sought to address the inadequacy of the legal rights and remedies available to committed cohabitants, bringing them essentially into line with the rights and remedies available to couples who go through a secular or religious ceremony of marriage. Many lawyers, myself included, consider this to be a welcome reform in place of the previous rag-bag of historic legal remedies."In short, the change in legislation meant that, for the first time, Civil Partnerships became legally possible for heterosexual couples. It seems clear that the reasons for the judgement were a matter of justice, and not because the State wished to change the legal position of marriage. However, it did, and does, raise technical questions for the Church that the statement responded to, though in a pastorally insensitive way.
How was the statement approved, and how did it come about?
The document came to the House of Bishops in December as a deemed paper; interpreted by bishops at the time as an "if needed" policy, should there be enquiries concerning the Civil Partnerships legislation outlined above. The House discussed the statement very briefly, but not its publication.The first thing we knew about the publication of the pastoral statement was when the Guardian got in touch with the national church towards the end of January. An open letter to the Archbishops quickly followed from three General Synod members, which garnered over 3,700 signatures from across a broad spectrum of the Church. Almost three weeks on, the pastoral statement continues to draw criticism.
How did you respond?
I wrote at the time to share my sorrow and that of my brother and sister bishops in Oxford for the upset that the pastoral statement caused:
"A number of you have written or commented on social media about the statement published by the House of Bishops last week. Yesterday's piece by Libby Purves in The Times sums up the mood of many within and outside the Church. Together with +Steven, +Olivia and +Alan, I am sorry for the distress that the statement has caused… there will be further discussion at the College of Bishops tomorrow and, we hope, something more fitting may emerge. The Oxford bishops' pastoral letter, Clothe yourselves with love tried to strike a better note."
Why did so many Bishops speak out?Although the statement reiterated the legal and doctrinal position of the Church of England, I, together with many other bishops, felt that its release was wrong-headed and pastorally inept. Read through the eyes of anyone fostering/adopting children, single parents or those supporting LGBTI+ family and friends, the statement was, as Bishop Olivia said before the College of Bishops meeting, 'cold, legalistic, and loveless'.

Bishop Steven, along with others, was keen that the statement should be withdrawn or sent back to the House of Bishops for further work, but that was not the will of the College of Bishops meeting.

In recent days, Professor Helen King and the Revd Canon Dr Judith Maltby have questioned the content of the statement as well as the tone, pointing out that it presents the teaching of the Church on these matters as static and immovable, despite the Church (I paraphrase) '…accepting clerical heterosexual marriage, accepting contraception, and allowing marriage in church of divorcees.' I'm inclined to agree with that analysis.

But are you listening to other voices?
The responses of the bishops and many others have disturbed some people. We have had clergy in this Diocese, who are loved, respected and valued, write to say that they affirmed the pastoral statement. They are concerned to know that we will continue to honour and pastor to those who uphold the historic teaching of the Church of England on marriage.

We continue to listen carefully to voices from across the Church about these matters. As we stated in our December 2018 letter to members of ODEF, neither I nor my fellow bishops have any intention or desire to exclude in any way those who hold to the traditional teaching of the Church and our marriage discipline. As bishops, these are things we uphold. We do not permit uncanonical blessings, though we do seek to encourage priests who, in good conscience, want to pray for and with people at significant points of their lives in a spirit of generous hospitality. As bishops, we are always happy to advise clergy on these matters as issues arise.

Living in Love and Faith As well as the pastoral insensitivity of the statement, the timing of it was problematic. The Church is now coming towards the end of a two-year national programme of listening, prayer and discernment led by the bishops.

Living in Love and Faith will help the Church to learn and explore questions of human identity, relationships, marriage and sexuality. Study guides and resources will be published following the July General Synod. We hope and pray that parishes and deaneries will fully engage with those resources when they are published.

For some, the resources will break new ground. For others, they won't go far enough. But we must hold firm to that timetable and await what comes next while trusting and praying for the those most closely involved in the process. Do take time to explore the LLF website.

New initiatives in this Diocese
The Church is criticised, often with good cause, for fine words but little discernible action when it comes to matters of human sexuality. I am delighted that this letter comes with news of two substantial new initiatives in our Diocese.

LGBTI+ Chaplaincy ServiceIn October 2018 the four bishops of this Diocese issued Clothe yourselves with love: a pastoral letter on the inclusion of and care for LGBTI+ people and their families. We committed ourselves to explore the creation of a new LGBTI+ Chaplaincy Service, which launches today.

The new chaplaincy service seeks to provide the best possible care across the whole church in this Diocese and will respect the theological views that people who come to them hold. I ask for your prayers as this provision takes further shape and develops.

Full details about the chaplaincy service have been published today on our website at oxford.anglican.lgbt

LGBTI+ friendly evangelical services
Last week, Christ Church announced that it would host a six-month series of LGBTI+ friendly evangelical services.

Conceived with the full support of Christ Church's Chapter and College Officers, Sacred will run as a monthly Sunday evening service, with an opportunity to socialise afterwards.

Sacred is very much a grassroots initiative, but I commend it to you, and I hope that you will join me in giving it your prayerful support.

Looking forward and travelling togetherIt has been an uncomfortable start to the year, but a most valuable one. That people still care about what the Church thinks is important. It's now up to us to ensure that they continue to do so.

I recognise that ours is a continuing journey in which many people are suffering. Let's resolve to care for one another along the way. This letter is available online; please feel free to share it with others if that would be helpful.

May God bless you and your family, your parish, chaplaincy, and deanery in the coming months.

Yours in Christ,



The Rt Revd Colin Fletcher
Bishop of Dorchester and Acting Bishop of Oxford

The Rt Revd Dr Steven Croft, Bishop of Oxford, is on sabbatical.


Thoughts for the start of a new decade:
A 'Low & Dishonest' Decade? by the Rt Revd Paul Bayes, Bishop of Liverpool

Just over 80 years ago W H Auden, in New York, wrote his poem "September 1, 1939":

I sit in one of the dives
On Fifty-second Street
Uncertain and afraid
As the clever hopes expire
Of a low dishonest decade:
Waves of anger and fear
Circulate over the bright
And darkened lands of the earth…

That was then; but is it also now?

The decade just gone was certainly full of clever hopes – getting Brexit done, spending billions of pounds at no cost to you – which have not yet expired. They continue to be spun, and to dazzle many. And whether the last ten years formed 'a low and dishonest decade' depends on your view of what high life and truthfulness might look like. For me, overall, 'low and dishonest' says it pretty well.

Once again, though, just as in 1939 (or still earlier, in 1914) the complacent assumptions of a sunny liberalism have been shaken out. The shadows are in focus once again.

Clever hopes shine more brightly against a dark background; for this reason President Trump in his 2017 inaugural address referred to the "American carnage" from which only he could save his nation. The trouble with speaking like this is that the evocation of carnage, the summoning of dark spirits, can become unholy flesh, as we see almost weekly in the US, most recently in the shootings in a Texan church which ended when worshippers pulled their own guns and shot the shooter. Carnage indeed.

But it is not only in the USA that the evocations of darkness can be heard. And wherever they are heard the question follows: in such a time, a time of untruth, a time marked by anger and sudden violence, how can we live truthfully?

It is at least reassuring that this is not a new question.

When Pilate asked "What is truth? " he spoke as a representative of Empire, and over the years Empires have learned that if they cannot define truth, they can at least devalue it. The New Testament can be read as the building of a community in the teeth of Empire, or to use its own imagery in the face of the Beast . The bright hope of the Eucharistic meal shines against the dark background of Judas leading the authorities, seeking the One whose table once included even him. How did our friends live truthfully, they who shared our faith in the crucified God; how did they live in a time of untruth? And for us, as one decade folds itself away and a new one begins, how should we live?

Here in Liverpool Diocese we aim to shape ourselves by the truth of Jesus Christ, by means of a Rule of Life. It is as simple as we can make it; we say that we are called by God and sent by God; called to pray, read and learn; sent to tell, serve and give. We speak of the inner journey of calling, and the outer journey of sending. We say that praying and reading and learning equip us to tell and serve and give, but we also say that speaking our faith, and struggling to see justice done, and offering and spending our lives, that these things deepen our prayer and our reading and our learning too. Public witness and private devotion form one undivided discipleship.

My colleagues and I hope that this Rule of Life produces a certain disposition in us, and in all those who seek to follow it, in a time of untruth. We know that our Rule is lived out by each disciple in very specific and concrete ways, but we hope that these ways have a family likeness; the likeness of the siblings of Jesus, together.
What are some of the marks of this family likeness? I only have space in this small piece to speak of two: of truthfulness and the courage it requires, and of gladness and the discipline it demands.

Several times in this piece I have spoken of "a time of untruth". I do not only mean by this that our political leaders lie to us. They do, but this is not the worst of it. Worse than lying is the shamelessness that sees no sin in lying, that knows there will be no penalty to being caught lying, that pays no penalty, that systematically devalues truth in the pursuit of popular power.

In the face of this it is still possible to live as if truth matters. To do so is to live a life of resistance, which needs to be resourced.

A Rule of Life is merely a spiritual bauble if it does not resource God's people in truthfulness. To choose to pray to the true God, and read truthfully, and learn the truth together; to tell the truth and to act with truth and if necessary to pay the price of telling the truth; these things matter when the gale of lies is blowing. As the new decade begins I honour those who live, or wish to live, as though these things matter.
In a time of untruth Christianity itself can be weaponised and distorted like everything else, made into a tool of national populism. The pictures below show how this is being done in our own nation.

The attempts of populist politicians to appropriate the Bible and the cross, for example in the USA, in Italy, in Hungary, are seen here also with increasing frequency. But this is not an inevitable thing. The excellent work of the group led by the Bishop of Truro on the world-wide persecution of Christians points to the reality of that persecution while resolutely turning its back on the sort of defensive Christian supremacy that is being used to stir up fear of the other, of other faiths, of other lives, of other human beings. Instead, Bishop Philip and his group had a quieter and more demanding aim: to tell the truth.

There is a price to be paid in telling the truth.

This applies to telling the truth within the family of God as well as "speaking truth to power". The remarkable courage shown by victims and survivors of abuse in the Church exemplify this costly price, and I continue to honour their example of truthfulness.

The last thing that the world needs is a harrumphing self-righteousness from Christians who do not see the glass house in which they live. In its wider life – not only its treatment of victims and survivors – the Church has absolutely no reason to boast, except only to boast of the God of truth under whose judgement and mercy we all stand.

The Church is a fallen and a broken community, all too often caught up in its own contentions, treating living human beings as "issues" or as the objects of "debate". This has been the fate of the marginal in the Church to this day. And it will remain so into the New Year unless the truth of human lives – living and breathing human beings – is honoured with the utmost vigilance.

To prefer abstract words to human breath is to give insufficient attention to the real world, and insufficient devotion to the true God. It is the true God in the real world whom we are to serve, the true God who loved the real world so much as to give the true God's only begotten One – Jesus – for the real world's life. To live courageously in a time of untruth is therefore to speak for truth from a place emptied of pride and defensiveness; a place of utter dependence on the Truth which is beyond us and will always be.

Speaking the truth can be a hard thing, and too easily a hardening one. This is true for me. The last thing that the world needs is my own harrumphing self-righteousness, adding to and increasing the volume of noise instead of communicating the sound of the One who speaks softly in silence, the One whose yoke is easy and whose burden ls light.

The God whose truth is beyond us, and always will be, is the same God whose love sustains us, who will love us and the world into wholeness in the end. To live well as a Christian in a time of untruth is therefore to live truthfully and gently; but also to seek another gift from God – not only courage, then, but also an unquenchable gladness – a gladness which has, indeed, been promised.

Psalm 45 contains a vision of what it is for authority to be truthful and glad:
Your throne, O God, endures forever and ever.
Your royal sceptre is a sceptre of equity;
you love righteousness and hate wickedness.
Therefore God, your God, has anointed you
with the oil of gladness beyond your companions…

This image is taken by the writer to the Hebrews and applied specifically and directly to the Lord Jesus . This same Jesus has breathed the Holy Spirit on his friends; this same Jesus has told us that we will know the truth and that the truth will make us free . In the spirit of this Jesus then, understanding who it is that holds and rules the Universe, we are to be glad, even as we speak the truth clearly and resist evil strongly.

There is no place in this Way for refusing the real world. There is no place in this Way for a furious and impotent anger that so easily turns inward and consumes our friends and ourselves. In short it is good to be clear-eyed, and with clear eyes to be glad.

In a world marked by a wilful embracing of lies and fantasy on the one hand, and an angry and self-righteousness shrilling of truth on the other, the Gospel of gentle gladness weaves its way. It is easily missed, and its insistence that we live without corrosive anger is easily refused. But to live as a Christian is to trust that the Gospel's shuttle is weaving our lives too, making it possible for us to be an honest and gentle community in a time of untruth.

My hope then at the turn of the decade is that the Church will see this today, as Auden saw it 80 years ago:
… Defenceless under the night
Our world in stupor lies;
Yet, dotted everywhere,
Ironic points of light
Flash out wherever the Just
Exchange their messages:
May I, composed like them
Of Eros and of dust,
Beleaguered by the same
Negation and despair,
Show an affirming flame.

A blessed, truthful, glad and happy New Year to all.
Confirmation: the thoughts of +Colin of Dorchester

Confirmation, whether you are aged eight or 80, is a transitional moment for many people when they publicly declare they are a follower of Jesus and will endeavour to live as one of his disciples.

One of the things I most enjoy as a bishop is taking confirmation services. Over the past 19 years I have led hundreds. Each is different because the people coming to be confirmed are different. Whether they are eight or 80 they see confirmation – a service where they can confirm the vows made by them or for them at baptism – as a significant point in their faith journey. It is a way they can say publicly they are a follower of Jesus Christ; they believe in God; and they want to live in ways that reflect his values through the life the Holy Spirit brings.

The experiences that bring people to confirmation vary. For some, though for increasingly few, it is seen as the right thing to do. For others it is much more a rite of passage as a person marks the transition from childhood to becoming an adult member of the church. For adults it is often linked to an awakening, or a reawakening, of faith or, and I have heard this so many times, it comes from a feeling of incompleteness. They missed being confirmed when they were younger, and they want to catch up.

Connected to that is the phrase I sometimes hear – 'You know, Bishop, I was confirmed when I was too young.' When I ask what they mean they usually say that they did not have the emotional, theological or intellectual ability to realise the implications of the promises they were making. At that point what I want to say – and sometimes do – is that it's not unusual for us to make promises where we do not fully understand what we are promising to do but we make them to the best of our ability and understanding. An eight-year-old's faith will be different from that of an adult, but both are valid. Equally, there are a few people I have confirmed with very limited speech or any articulated understanding of the faith. Their families and friends knew full well that confirmation mattered greatly to them. Taking those was a huge privilege.
When I meet people, who feel that they were too young when they were confirmed – or if they felt that they lacked understanding, I encourage them to think about renewing their vows. This can easily be done in the context of a confirmation service and is very meaningful.

Confessing Christ as our Lord is something that matters at each stage of our lives and confirmation is a key way in which we can do this. If you have not been confirmed can I encourage you to have a word with your vicar about it and see how things develop from there.
The Rt Revd Colin Fletcher, the Bishop of Dorchester.



Sexuality. What do you think?
There has been much discussion within the Anglican church about the issue of human sexuality, Here are some papers that should be of interest, recognising that there are different viewpoints on this topic. They should be read in order. The first is a letter sent to all clergy in the diocese by Bishop Steven and all three suffragan Bishops. You can find the text here.

Over 100 people wrote a letter in response to this, taking a different stance. To put this in context, there are 624 parishes in the diocese. You can read their response here.

Finally, the Bishops wrote an open letter back, answering the points raised in the above letter. You can find this here.

This is an issue that could prove to be divisive. This is not what the clergy team want. The team hold a variety of views and respect the differences between them. What we have in common is far more important, which is to love and serve God and our neighbour, participating in God's mission to seek and save the lost .

Please feel free to ask any questions these readings may bring up; there will be teaching and study on this and other issues over the coming months.